ISO, Antares & Mars Mission Patches :
The repro patches are fine quality, but happily have differences easy to look, with the original production props :
Size is little larger, letters are little bigger, Antares orange Star is very different, same for ISO sky stars...

They are perfect to wear daily on any regular cloth or for a nice cheap framing.

Price : $8.00 each free shipping: scifipatch.com (seems for distributors only now)

Or $10 each + shipping on eBay listings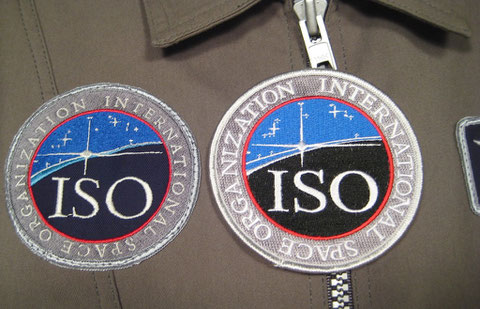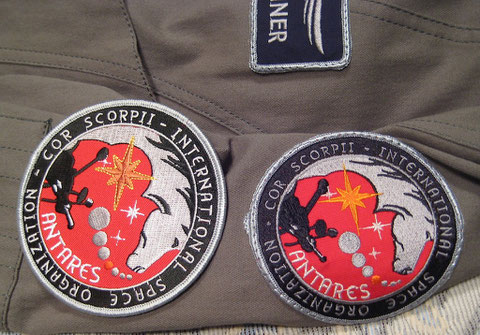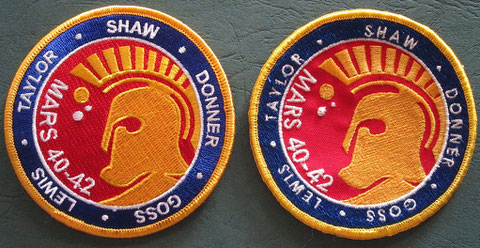 In addition : The small ISO patch. But it is very far the original one, too much bigger.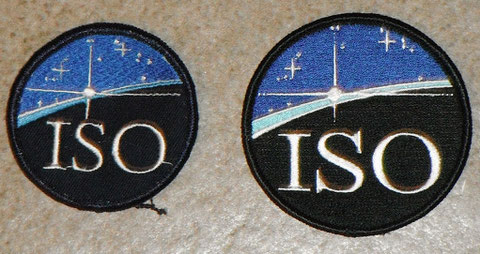 They also reproduce the white Mars Mission Name Prototype Patch set ( T. Shaw - M. Donner - J. Walker - S. Lewis ), even if those patches were never used in the show... So I think there is no study interest.